SEO Tips for WordPress Marketing
WordPress is one of the most powerful marketing tools that are available on the internet today. It can be used to create a blog for your internet business or your very own website to promote your product. What is really great about WordPress is that you can create either of these in a matter of minutes even if you do not know how to do HTML. The key to a successful WordPress blog or website is the SEO Capability. Here a few tips that you can use on your WordPress Marketing blog or website to make it SEO capable.
Permalinks
Plugin by Yoast is  best for me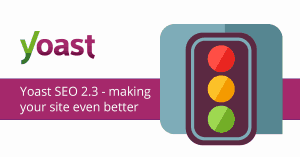 You need to be sure that you are using permalinks on your WordPress site. By default your seo  Wordpress software contains web URL's which contain question marks and numbers inside of them. These links are hard for the search engine web crawlers to attach themselves to. As a result your site will not be indexed as fast as it would normally be. WordPress also, however, does offer you the opportunity to create custom URL's for both your permalinks and archives. You will be able to find this option under your Administration panel. All you will have to do is to choose the options panel then click on permalinks.
Titles
In the permalinks section of your WordPress marketing software you have the option of date and name based. This option will place the year, month, date, and post title in your URL. For the SEO webcrawlers it is best to have the site of your site appear in the front of this URL. So instead of using the basic URL you should choose the custom URL and create a link that has your site name appearing first.
Tags
Tags are a great addition to your site on a SEO standpoint. They will enable the search engines web crawlers' crawl through your site more easily and also it will allow you to create specific pages for your tags and keywords. You can also install the Ultimate Tag Warrior for your WordPress.
Page Titles
You will need to make sure you have good titles on all of your webpages. Just as you put the site name at the beginning of your URL you will need to do the same thing with your page title.
Post Titles
The post titles that you choose should be clearly written. Do not stuff these titles with keywords that you are using to target your site or blog. Choose your keywords carefully when you are posting and get those words in your post title.
Autolinks
You will also need to cross link to your own posts and pages in your content. You do this by linking keywords to your relevant posts.
Relevant Posts
Be sure to post links to related posts under all your postings. This will help the web crawlers that are crawling through your site and indexing all of your posts.
Ping Services
Each time you post or edit either a posting or a page your WordPress blog can notify a variety of different sites that you have updated your blog. It is very important that you use this step.
Google Sitemaps
Google has a tool for you that are called Google Sitemaps. This tool will help you index your site and allows you to tell Google which pages are the most important.
Categories
Categories will help you organize your content. If you have your permalinks turned on, the category names will appear in your URL. This is why it is very important that you name your category names very carefully. Try and make sure that you use keywords to name your categories and do not be afraid to make loads of them. WordPress gives you the ability to use sub categories and sub-subcategories so make as many categories you can. This way you are able to down your focus on certain keyword phrases.
Creating a WordPress site that is SEO ready is simple if you know how to do it correctly. Using these steps can help you create a great SEO site in no time.
Seo Article Writing Tips
Many online marketers really miss out on a great opportunity, they don't know how to write a good seo article or blog post. They spend a lot of time churning out great articles but don't get as much from them as they could.
There is a lot of debate about what is better: writing for the search engines (making your articles search engine optimized) or for humans. I say, why not do both?
You can use your articles to not only inform your readership and provide them with valuable information, you can also get the added benefit of using your articles to drive free search engine traffic. increase the amount of free organic traffic you drive to your website.
Of course you need to make sure that you don't skew too far into the seo realm so that your articles are stuffed with keywords and are virtually unreadable for your readers.
In order to get the best of both worlds your first step will be to identify those keywords that drive a lot of visitors and don't have exceptionally high competition.
Make sure you consider keywords that are related to your niche but may not be the most popular searched for keyword. Try to get creative and don't hesitate to use the free keyword tools online to expand your list even further.
Now that you've got your keyword list, it's time to start writing your seo article. You don't have to stuff the article with keywords to get a great benefit. As a matter of fact, if you put in too many keywords it can actually hurt you. Your article must read naturally.
The first place to put your keyword is in the title of your article. That is the first thing the search engines will see.
After the title you will want to include your keywords a few times in the article body. How many times is enough? Well that depends on the length of your article but a good rule of thumb is to include it in the first paragraph, the last paragraph and once or twice more. Try to strive for a keyword density of no more than 3%.
While there is some debate on the best article length, you must have at least 250 words. I personally wouldn't go much higher than 500. That is a good range because it provides a lot of information without becoming too long and boring to read.
If you are writing articles to drive traffic to your website as well as provide your readers with good information, than remember it is a numbers game. The more quality, keyword focused articles you get in circulation the more traffic you will get.
Many of these keyword optimized articles can continue to drive traffic for months or even years to come. That's a big bang for your time and well worth it.
You don't have to choose between writing an article for your readers and writing for the search engines, you can do both with one article. Use your keywords properly and you can get both benefits from just one seo article.
Creating A Great SEO Website
When you are first starting out in a business and you create your very first website it can be a difficult task, especially if you want your website to be noticed. The key to getting your new website noticed is by making your site SEO friendly. SEO simply means Search Engine Optimization and is the way that search engines such as Google look for keywords within your website to produce results. In order for your website to be at the top of the search engine list you need to provide as many keywords as possible that the web crawlers can attach themselves onto. Here are 5 simple steps that you can create a SEO to get you great results.
1. Be creative in your Keyword research

-This is the number one most important rule in building an SEO Friendly website. Before creating your keywords, search through the search engines and see what words your competition is using. You will also need to make sure that your keywords are unique to your business. If you are still unsure of what keywords you should use for your business there are sites available to assist you, like Word Tracker for example.
2. Make your site easy to use
-Make sure both people and search engines can use your site easily. The best way to achieve this is to plan your site before you build it. When you do this be sure you have included plenty of vital sitemaps which should be in HTML as well as XML format.
3. Be sure that your content for your site is relevant
-The content of your website is the second most important part of creating a successful SEO. Your content should pertain to the title, description, and tags. This will allow you to control where in the list your site will appear. The better your content the higher you appear.
4. Make sure you add key rich keywords and tags
-To assure that you rank high on the search engine list you need to make sure your keywords appear in the title pages, description, and keyword tags. You need to be sure that the content of your body contains keywords.
5. Make sure each page of your site is unique
-It is very important to avoid using duplicate information on all of the pages of your site. Make sure each page has its own title but also keep your keywords in the title. Add new pages frequently to target new members. Also be sure to keep an eye on your competition to keep your pages updated to keep you above them.
Creating an SEO friendly website can be difficult and confusing. If you follow these few simple steps you will have your website up and SEO friendly in no time.
Free Web Site Traffic Sources
One of the definite advantages to internet marketing is the availability of so many free web site traffic sources. There are literally hundreds you can choose from to suit your business and website, including Facebook, Twitter, YouTube, EzineArticles, Squidoo, USFreeAds, Craigslist, traffic exchanges, safelists, and more. This article will speak about a lesser known way to generate free web site traffic: writing newsletter articles.
While all the free methods of getting traffic to your website work very well, they can take quite a bit of time and consistency in your efforts before you start seeing the rewards. However you can get a so-called jump start on your efforts by writing newsletter articles. If you've done article marketing, you already have the know-how to do newsletter articles. The only difference is where you submit them. The hardest part of the whole process is finding someone who will publish your articles. And it's really not hard, just a little time consuming. However, the results are immediate.
Here's how it works. Editors of newsletters always need good content, especially if their newsletter is published frequently. So, some of them will allow you to publish your article for free, in exchange for offering them the work. The key is to make sure that your article is well-written and offers valuable information. And then, the key to getting traffic to your website is to offer compelling information in the resource box at the end of the article, with a brief description of you and/or what you offer, and the link to your site.
After you've decided the topic of your article, as it relates to your website of course, then you need to look for newsletters in your niche. In order to get the greatest burst of visitors, find at least 10 newsletters (better 20), that will accept free newsletters. Find out how many subscribers each newsletter has–in general, the most successful and important ones will publish this information. Send your article to the one with the highest number of subscribers first and continue down the list. BUT make sure that you wait a couple of days in between each submission so that you avoid having the same article published by different newsletters on the same day, causing embarrassment to them and possible denial of any future articles from you.
When you've finished sending the article to all the newsletters on your list, then send it to lists (such as IdeaMarketers.com, for example) that hold articles that other newsletters can send to their subscribers. Remember that the key to getting the best results with this in terms of free web site traffic is to write good content. You don't have to be a professional writer but your article should be free of grammatical and spelling errors, and perhaps more importantly, offer valuable information that answers the questions or solves the problems of your target readers.
Online Video Traffic
It's been out there, so why don't you have a video made yet that promotes your business and gets you your share of online video traffic? If it is because you are intimidated by the whole process or are just a little camera shy then I only have one thing to say to you. Get over yourself! If you knew how much business you were losing on a daily basis you would try to build yourself a time machine to go back to the beginning and get a video out there for everyone to see right from the get-go.
A good video can take you from mediocre sales to astronomical sales in very short order. All you need to do is make sure it is professional and that it puts your business in a good light. Everyone with an online business should get a video out there to benefit from all the online video traffic that there is available. The numbers are astounding.
Check out what is out there first thing. You need to see what is selling then make your own version. Try to be creative and as unique as possible. You don't want someone coming after you because they think you copied their video. You need to know about new techniques and effects that have become popular.
If you still are camera shy then you will need to hire someone to be your spokesperson for the video. Use the good sense that God gave you and pick someone who can represent you and your business accurately. You and your video have to be believable in order for people to come to you to buy your product. If you are not believable your customers will not be your customers, they will be someone else's. How to get more views on YouTube
Also, if you do not know anything about shooting a video there are videographers for hire who can help you get the professional quality you need to promote your business and be extremely successful. Professionalism means bigger profits for you. If you put out a rinky-dink video you will probably be laughed off of the internet. Sell yourself and your business to get the traffic you need to be a success.
When your video is complete and ready for posting make sure to get maximum exposure and post it to every video hosting site you can find. Basically, go viral. Getting your video out there for people to see is your main objective as soon as it is finished. Obviously, you will want to look at it first to see if it meets your approval. If it does, do not hesitate, get it out there. Your bottom line depends on it.
And do not forget when you sign up to these video hosting sites to put a link to your website in your profile. Search engines will sprinkle a little love on you and rank you higher in the results pages. This is another source of traffic that goes hand in hand with the online video traffic you have already generated. ctive as soon as it is finished. Obviously, you will want to look at it first to see if it meets your approval. If it does, do not hesitate, get it out there. Your bottom line depends on it.
And do not forget when you sign up to these video hosting sites to put a link to your website in your profile. Search engines will sprinkle a litt seo
Search Engine Keywords
Search engine keywords are the keywords you will use to attract the attention of the search engines to your website. This method of getting traffic, called search engine optimization (SEO) is a great way to propel your website to the top of search results.
If you've ever done a search for anything online, no matter which search engine you prefer to use, you know that you can often get thousands of pages of results.
More than likely you are like the majority of people online and rarely look at the results much past the first page or two.
If you want your website to get noticed it is definitely in your best interest to get your seo website at the top of the search results. If you can get your site to the top 3 or 4 spots on the first page of results you can get many visitors to your site for free.
This free traffic is called organic traffic. This is a great method of traffic generation. The trick to using
search engine keywords is to target just the right keywords.
As you can imagine, some keywords have much more competition than others. If you try to use a keyword that is getting a lot of searches in a very popular niche, you will be lucky if your site ends up on page 1,300,000 of the results.
To see what I mean, type in a broad, generic phrase like "weight loss" and see how many pages of results there are. Then take a look at the top 3 or 4 sites that show up. More than likely they will be sites that are run by large companies.
That is because these companies can afford to hire whole staffs to work on their seo efforts. They can also afford to pay money for pay per click campaigns, no matter how expensive the bid prices are for that keyword.
For most of us, that isn't an option. So, you want to target longer keywords that still get a lot of searches but will have far less competition.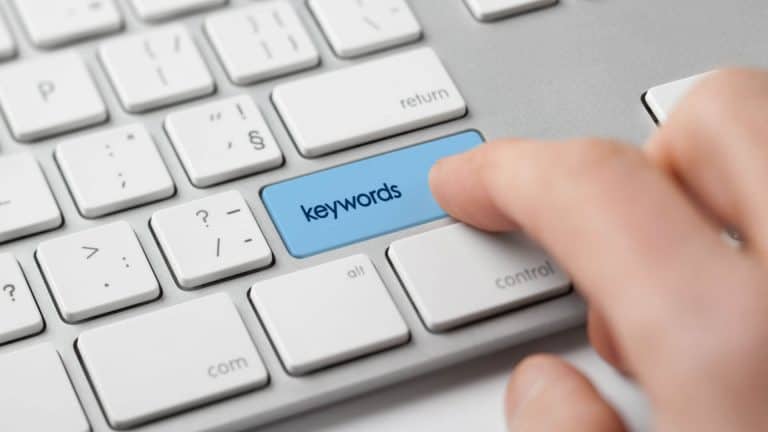 For this example, lets say that you target the keyword "best weight loss programs for women". I know, it's a mouthful, but a long tailed keyword like this will most likely still get a lot of searches every month but the competition will be much less.
Another great benefit to long tailed keywords is that they are more targeted keywords. For example, the keyword weight loss is very broad and generic. It could be targeted to pretty much anyone. But the long tailed keyword "best weight loss programs for women" is much more focused so the women who are looking for such a program are likely to buy one when they find it.
The long tailed keywords are more specific and that means they are usually "buying" keywords. This is great since you will have more sales if you target buying keywords.
As I'm sure you can see, picking out the best
search engine keywords is an important first step to online success. It doesn't matter if you do it manually or use a software program, get a great list of keywords and the money will follow.
All the programs ,plugins,software i use on my websites to help
me get better on SEO. The
plugins,programs and software will be down below.
—->>> WordPress SEO Plugin by Yoast 
 
Hosting Services  —->>> turnkey internet company very helpful and very good support 
 
indexed in google  —->>> Rapiod seo indexer is great plugin 
 
One Stop SEO   —->>> 44 Feattures that will give you flully optimized website 
 
SocialRobot Pro  —->>>  Ranks Your Video son Page 1 of Google in 48 Hours or Less…
 
getcrediresponse —->>> facebook tool 
 
gifbuddy  —->>>  facebook tool  and Twitter
 
—->>> WP Backlink Checker
 
ShortPixel   —->>> is an image optimization
 
magicsubmitter   —->>> You can Submit Content To Over 2000 Different Unique Content and Social
 
Social Ranker   –—>>> First Ever 100% Automated Social Link Builder
 
 fiverr  —->>>  is a global online marketplace offering tasks and services, beginning at a cost of $5 per job