If you want to make money with a travel blog, the first step is to establish a niche. You must focus on a specific type of travel or a specific region that you are passionate about. Your blog should provide travel advice, resources, and inspiration for travelers to the area you specialize in. Focus on providing helpful and unique content that your audience will love and be willing to pay for. Focusing on a specific niche will allow you to become an expert in the field and make money from your travel blog.
Choose a specific topic
Choosing a specific topic for a travel blog gives it focus and distinguishes it from the competition. You can focus your blog on a specific geographic area, such as the cities and towns in an area; look into lifestyle opportunities, such as luxury family travel, adventure activities, unusual attractions, budget-friendly options, and more; or hone your writing around global events or activities that interest you. For example, if you love eating in different countries and learning about local food cultures, you could create content about popular foods around the world.
If one topic is too narrow for you to explore, consider writing about several topics of interest but always remember to remain consistent with all posts so readers know what to expect when they visit your site. You can also specialize in writing stories rather than facts alone. Instead of just giving readers basic information related to each destination check out what local storytellers have to offer – these could be stories of explorers' experiences at a given destination or even personal stories of how places contribute to people's lives. Keep in mind that being specialized takes commitment so make sure you choose something that speaks to your heart first before attempting any extreme research-based pieces.
Research the competition
Before you start a travel blog, it's important to invest some time in researching the competition. Look for other blogs that are similar to the one you plan to create and evaluate what they're doing well. By examining their content, design and overall message, you can get a better understanding of what will make your blog stand out from the pack.
In addition to researching competitors, it's vital to check out other websites and social media channels in your niche. Identify what works and what doesn't work for them in terms of audience engagement and monetization. With this data in hand, you can formulate an effective strategy for both creating contents that stands out and generating income from running your travel blog.
Try to uncover any overlooked niches within the larger travel blogging industry — this could be a specific destination or type of traveler (such as luxury travelers) — that could be utilized as your primary focus. Having something unique about your travel blog will help differentiate it from others trying to Establish a Niche in the space, making it more attractive for potential readers and sponsors. Once you've identified potential undiscovered niches or trends within the larger industry, it is essential that you act fast! Establishing yourself as one of the first bloggers capitalizing on these areas may give you an advantage when attracting viewers or monetizing your content down the road.
Identify your target audience
Before you can begin to make money with your travel blog, you'll need to identify your target audience. Finding your niche will make it easier to reach potential readers, and help you create content that attracts people who are interested in the subject.
Think about what type of traveler or adventurer you want to serve: Are they budget travelers, luxury vacationers, or outdoors adventurers? What type of images, stories and advice would they be interested in? Creating content tailored to a target audience will attract potential followers and advertisers.
Once you have identified your target audience, research what other blogs and websites are writing about. Find out what kind of topics are appealing for that particular niche. Look for actionable pieces of advice and posts with lots of visuals (photos or video). Popular topics include "how-to" guides, reviews of hotels and restaurants, travel tips from experienced travelers, safety advice for vacationers and outdoors enthusiasts, destination-specific stories—the list is really endless.
It's also helpful to think about where your target audience hangs out online: Do they follow other travel bloggers on social media? Which hashtags do they use? Researching these channels can give insights into what type of content resonates with them and why it has been popular with them. You can then use this in your own content strategy as well as when working towards building a community around your blog.
Build a Website
Building a website for your travel blog is one of the most important steps for making money online. Having your own website gives you the ability to showcase your travel stories, photos, and videos, as well as to track your progress and gain followers. Furthermore, having a website will make it easier for potential sponsors to find you and collaborate with you. Let's look at exactly how to build a website for your travel blog.
Choose a domain name
Choosing the right domain name for your travel blog is one of the most important steps in creating a website. A domain name is the base address for your site, like www.YourSiteName.com, so you want it to be descriptive and easy to remember. Selecting a domain name can seem daunting at first, but if you take some time to think about how much of an impact it'll have on your website and brand, it becomes easier.
When searching for the right domain name be sure to keep these points in mind:
– Choose a unique and memorable name that reflects your brand.
– Don't get too creative or overcomplicate things; people should be able to remember and type in your URL easily.
– Consider opting for a .com extension instead of something less standard (Although, other extensions like .co can work too).
– Steer clear of domains that could be confused with already existing domains (like their misspelling).
– Investigate if similar names are registered as trademarks or are owned by other parties before settling on a domain name.
With these tips in mind it shouldn't take long to find an ideal and unique domain name! Once you've made your decision, move forward by selecting a web hosting plan and setting up security settings – steps essential for building any website!
Select a hosting provider
The most important decision you'll make at the beginning stages of creating a website is your hosting provider. A good hosting provider can offer many features that are important for running a successful website: reliable uptime, flexible pricing plans for growth, and support for the software you need. Additionally, it's important to consider the extras offered by a hosting provider when deciding which one is best for you. Many hosting providers offer discounts if you purchase additional services or sign up for a longer plan term. They may also offer additional services such as website templates, content creation services, and webmaster tools that can make setting up your new site easier and quicker.
When researching potential web hosts, pay close attention to their customer feedback; ask yourself if the company provides reliable service with speed and security in mind. Additionally, take a look at the available server locations to ensure your target audience can access your site quickly and efficiently—this could be especially helpful if you plan on serving multiple countries or regions with visitors from different parts of the world. Finally, compare prices; decide what services are necessary such as storage space/bandwidth needed in order to run your website effectively in comparison to what extra services would be beneficial but not necessary—and whether one company may provide more value than another depending on how much you are willing to pay for those add-ons.
Design a professional website
Designing a professional website for your travel blog can make all the difference when it comes to achieving financial success. When potential readers come to your blog, they're looking for a user-friendly and visually appealing page that will inspire them to start exploring. Additionally, having a professionally designed website will give you more credibility, allowing you to attract sponsors and partners in the travel industry.
To build a professional website, consider the following:
-Choose an easy-to-use content management system such as WordPress. This way, creating new posts and managing content on your blog will be easier while ensuring compatibility with browsers and mobile devices.
-Select a well-built theme specific to travel blogs or websites in general (free or paid). The layout should fit with the style of your blog content, as well as offer flexibility for future changes.
-Include an 'About Me' page that introduces readers to who you are and what type of content they can expect from the blog.
-Ensure that it loads quickly by optimizing images and scripts so the pages don't take too long to load – slow loading can affect ranking on search engines.
-Configure social media accounts for your blog so visitors can easily share links through their channels – this is also important from an SEO perspective.
-Define clear categories based on relevant topics related to travel so visitors can browse easily through posts – besides looking more organized and organized this feature helps visitors find information quickly instead of spending time scrolling through irrelevant content they might encounter while scrolling down a long post page feed.
Create Compelling Content
Creating compelling content is a major key to success when it comes to making money with a travel blog. Your blog needs to offer something of value to your readers. It must pique their interest and draw them in with interesting stories, useful tips and helpful advice. This will help to set your travel blog apart from the rest. Additionally, good quality content will help you attract organic search engine traffic and potential advertisers.
Research content ideas
Research is an essential part of finding successful content ideas for your travel blog. Start by gaining a good understanding of your audience and their needs and interests. Identify the topics that your readers find most engaging, then create content related to those topics. Research different keywords that you can use to rank higher in search engine results. You may also want to look at what competing websites are doing and analyze how well their content is performing with readers.
Keep up-to-date with new trends in the industry and try to identify topics that haven't yet been saturated with information on the web. There are a variety of excellent tools available online that can help you discover popular topics within a particular niche, such as BuzzSumo or AnswerThePublic. Furthermore, make sure you thoroughly research each topic before writing about it so that you have complete confidence in the accuracy of your content.
Write engaging blog posts
Writing engaging blog posts can be a great way to draw readers in and keep them coming back. They key to creating successful posts is to make sure that your topic is interesting and relevant to your target audience. You also want to keep it fresh and avoid overusing the same topics again and again. To create compelling content, follow these tips:
1. Choose a specific topic: Come up with a unique take on a subject that will draw people in. Ask yourself what current issue or trend people are discussing right now, or pick something that is timelessly interesting. Make sure you avoid anything too obvious so you stand out from the rest of the crowd.
2. Find an angle: Once you have chosen your topic, find an angle so there is some uniqueness to your blog post. This could include things like providing personal stories or general information about the topic at hand, highlighting customer experiences, explaining why something matters in today's world, sharing expert opinion etcetera
3. Add vivid content: Use images, photos and videos to add interest and break up the text in the blog post as this can help keep readers engaged for longer periods of time. Don't be afraid to diversify with things like audio recordings or guest blogs either – this adds variety which will help make your post more appealing for readers who may not be big fans of long blocks of text!
4. Utilize SEO practices: Incorporate keywords into your post at select points throughout body copy – this will help boost search rankings for organic searches as well as direct traffic from web users who are specifically looking for topics related to yours! Also make sure all titles are descriptive but 'clickable'– they should be short enough (no more than six words) but descriptive enough so readers know exactly what they're getting into by clicking through!
5. Proofread carefully: Before publishing your blog post do not forget to proofread it multiple times carefully! This helps ensure all facts are correct; typos are avoided; thoroughly edited; grammar checked; sources linked where appropriate; images properly captioned etcetera – all of which will help boost user engagement levels significantly when reader quality content on reliable topics posted online!
Optimize content for SEO
Optimizing content for search engine optimization (SEO) is one of the best ways to ensure that your travel blog content is reaching the right people and making money. SEO can be a complicated subject, but it doesn't have to be.
By following basic SEO principles and writing quality content that adds value to your readers, you can ensure your travel blog posts are being seen by interested viewers and potentially generating income from ad clicks or affiliate links.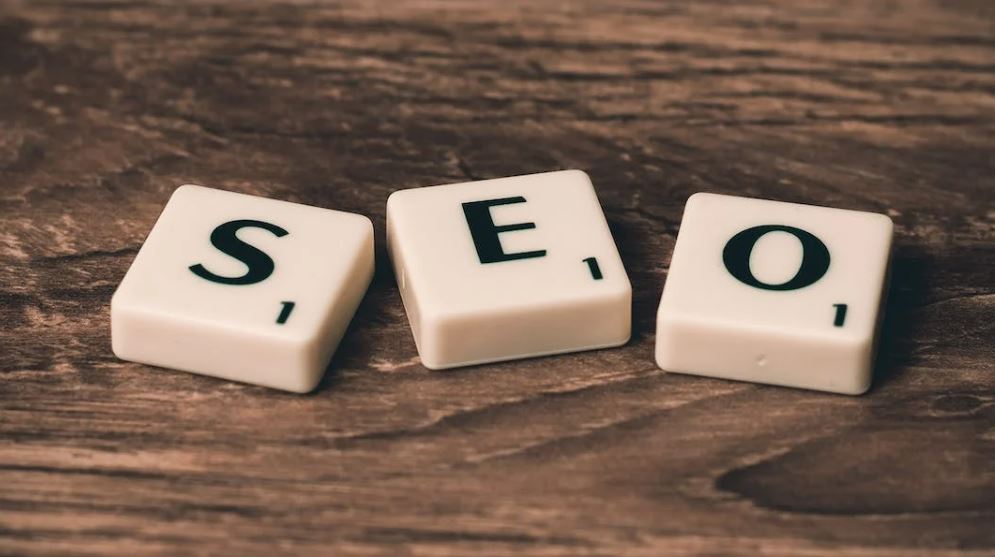 Here are some essential tips for incorporating SEO into your travel blog writing process:
– Conduct thorough keyword research. Research relevant keywords to target in order to place higher in search engine results pages (SERPs).
– Incorporate keywords naturally into the content. Do not overstuff them; use them naturally throughout your blog post. Make sure they fit with the overall flow of the writing and add value.
– Take advantage of title tags and headings. Including keywords in title tags and headings will help search engines more clearly understand what type of content you are providing — as well as make it more appealing to readers glancing over titles.
– Optimize URLs with target keywords when possible, including descriptive words and phrases related to what you're writing about so it's easy for search engines and readers alike to understand what you're talking about even before they click into the post.
– Include quality internal links wherever appropriate within each post; this will help visitors stay on your page longer, discover other topics related to their interests, as well as direct them further down a message funnel related to a product or service you may want them to purchase through an affiliate link at some point in their travels or research journey.
– Include external links whenever applicable; linking out can increase visibility within SERPs (as long as link placement is done appropriately!). You can also check out outbound link score monitoring tools such as OpenSiteEXplorer by Moz before linking out so that you can control quality versus quantity when linking externally from your website or blog posts
Promote Your Blog
One of the most important aspects of making money with a travel blog is promoting your blog. There are a variety of strategies you can use to promote your blogs such as SEO, social media, content marketing, and paid advertising. In this article, we will discuss the various ways you can promote your blog and make money with it.
Leveraging social media platforms is a great way of promoting your blog and expanding your reach. With the right strategy, you can ensure that your posts get noticed by new people and help drive more traffic to your travel blog.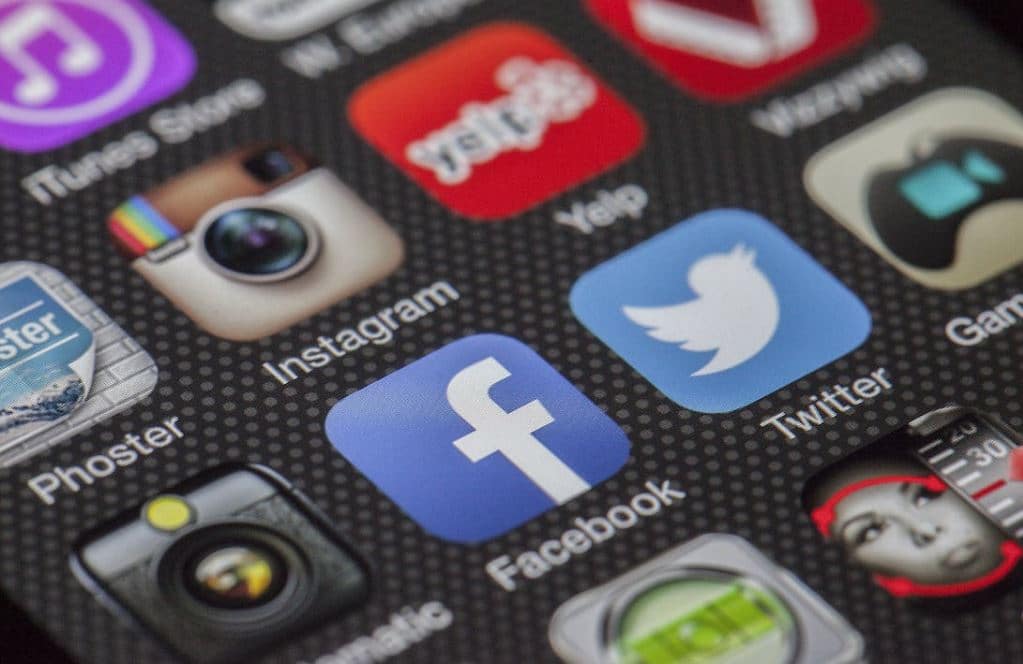 The first step would be to create a profile for yourself or for your blog on the most popular social media networks such as Facebook, Twitter, Instagram, Pinterest etc. Once you have created the account and reached a good level of followers (you don't have to have millions of followers) start integrating posts from your blog into these accounts in order to increase visibility for both yourself and the blog.
Aside from posting content from the travel blog, it is also important that you keep conversing with current followers so that you can attract new ones to follow along! By replying to comments and engaging in conversations with readers, it encourages active viewer engagement which is key in any online presence.
Furthermore another great way of increasing viewership on the Travel Blog would be by creating videos specifically tailored for social media such as YouTube or TikTok since this type of content is always trending among millennials nowadays! This could be anything like scenic views featured in cities visited or even tips provided regarding places traveled too!
Overall leveraging key Social Media Platforms should not be overlooked when trying to promote a Travel Blog as it provides an effective way of getting noticed online by people interested in similar topics related towards traveling!
Connect with influencers
Connecting and networking with influencers is one of the best ways to get your travel blog off the ground. Find people and outlets who share the same interests as your blog, preferably within the same niche, and reach out to them in different ways.
Keep an eye out for renowned travel bloggers who have an engaged audience across their social media pages. You can approach them by commenting on their posts, sending a direct message, or even mentioning them in your stories or posts. Tell them about your blog and ask if they would be willing to collaborate with you on any upcoming trips or deets — they just might be interested! You could also offer to guest post on their website/blog and help them promote it as well.
Aside from that, another great way to build connections is by attending relevant events and meetups where you can meet other travel content creators like yourself – you can learn from each other's experiences and take your blog one step closer to new heights. Don't forget to tap into existing resources like mailing lists, forums and support groups specifically for travel bloggers – this is not only a great place for advice but also opportunities for potential collaboration down the line.
Utilize email marketing
Email marketing can be an extremely effective way to generate income with your travel blog. By collecting email addresses from your readers, you can target them with sponsored content, promotional offers or advertisements. Many brands are now turning to bloggers that have a sizable email list to help spread the word about their products.
There are several ways you can get started with email marketing. One method is to create an opt-in form on your blog and offer readers a subscription in exchange for their email address. This is a great way to capture potential sales opportunities and collect leads, as readers will likely benefit from the content you send out. Additionally, by having a subscriber base already in place, you will have easier access to product launches or deals for the services and products related to traveling that you review on your blog.
You should also consider partnering with affiliate networks, such as Amazon Associates or Clickbank, which offer lucrative affiliate programs designed specifically for travel-related items and services. Publicizing these opportunities through email allows more potential customers access than through simply posting content on your website alone. This will enable you to earn commissions when purchasers click through and purchase items from these stores while still providing valuable information to your followers.
In creating knowledge-building and educational emails, consider creating an informative series of updates tailored around popular topics related to travel such as budgeting tips or failsafe ways of dealing with flight cancellations – anything that would keep readers engaged but be useful at the same time! Ultimately these emails might act like mini adverts for any services or products being promoted, but this should not detract from their value as educational pieces of content.
Monetize Your Blog
Monetizing your travel blog is an effective way to earn a passive income while enjoying your love of traveling. Whether you're looking to write sponsored content, display ads, promote affiliate links, or create an e-commerce store, there are many ways to monetize your travel blog. Let's explore the different possibilities.
Identify potential revenue streams
When it comes to monetizing your travel blog, the possibilities are endless. You just need to identify potential revenue streams and research the ones that might prove beneficial for your business.
One of the most popular ways to monetize a travel blog is with affiliate links. Affiliate marketing offers advertising revenue or commission on products and services bought through your website or social accounts. This can be achieved by displaying ads on your blog and within posts, or by adding affiliate links in post content and sidebar menus. Ad networks such as Google Adsense, Mediavine, AdThrive and Rakuten are popular choices for travel bloggers.
Another way to get money from blogging is sponsored content, which involves publishing sponsored posts about a brand's product or service in exchange for monetary compensation. These posts should not be misconstrued as advertisements but rather a form of organic marketing which benefits both yourself (the author) and the sponsoring company that may want greater exposure with your audience.
In addition, you can also make money from speaking engagements at events such as conferences or workshops related to travel blogging; selling books/ebooks about travel writing; providing online consultation about travelling and tourism; running online donation campaigns through sites like Patreon (which allows fans to contribute financially towards your work); running an online store through Shopify which sells related items such as shirts, hats etc; creating unique video tours of destinations accessible solely via subscription services like Vimeo On Demand; providing courses related to blogging etc.
The key is to find the right combination that best represents you while still bringing in some decent income.
Implement Affiliate Marketing
Affiliate marketing is one of the most common ways to make money with a travel blog. It involves promoting products or services within your blog content, and you will receive a certain percentage of the sale if someone clicks through and purchases on the affiliate's website. You can use as many or as few affiliate links in your content as you would like, but be sure to be careful when selecting affiliates. You want them to be highly relevant to your audience, and they should also offer good commissions to make it worth your while.
To get started with affiliate marketing, first find programs that fit with your blog's content, then work on signing up for them. Research the different networks, commissions and offers available for you to promote and pay attention to any rules on disclosure. Once you have an affiliate program in place, start adding relevant links into your content whenever it makes sense. It is essential that you keep track of what works best — test different types of links (direct sales versus banner ads) and measure conversions over time as well when figuring out which methods are most effective for driving revenue from your blog.
Utilize sponsored posts
Sponsored posts are when companies pay you or give you free products in exchange for a review of their product or services. These have really grown in popularity in the travel blogging community. Sponsored posts can be a great way to make money and create relationships with other companies that might benefit you or your blog in the future.
When looking to monetize with sponsored content, it's important to do your due diligence. Make sure that the company is reputable, has a good product and is willing to promote your content as well as create an appropriate remuneration program for yourself (such as paying for flights, hotel expenses, meals, etc.). Here are some tips for monetizing through sponsored posts:
– Be sure your blog has a large enough following/engagement level before approaching sponsors.
– Create social media channels and ensure these are also active daily with regular updates and engaged followers.
– Research brands/products before suggesting ideas of how they can work together with you on sponsored content opportunities.
– Put together a portfolio full of professional-looking photos of yourself taking part in activities sponsored by supportive brands already.
– Offer unique packages with multiple outlets of promotion across the website, social media platforms and branded content on YouTube/Instagram stories, etc where applicable.
– Negotiate fair remuneration packages that work both parts by demonstrating that there is potential value being provided on each side – the sponsor receives quality promotional platform while the blogger receives compensation for time/effort associated with meeting sponsor requests and criteria set by the agreement.
How Much Can You Earn From a Travel Blog?
Travel blogging can be a great way to earn money while doing something you love – exploring new places and sharing your experiences with the world. Travel bloggers can make money in many different ways, from selling advertisements on their blog, to promoting products and services related to travel, or even creating content for other travel websites. Depending on the size of their audience and the amount of effort they put into promoting their blog, some travel bloggers are able to make a full-time salary from their work. It's also possible for hobbyists to make some extra money on the side by monetizing their blog. In either case, blogging is a potentially lucrative way to earn income while sharing your passions with readers around the world.
Is it Too Late to Start a Travel Blog?
It's never too late to start a travel blog! With the right motivation and determination, anyone can become a successful travel blogger. If you love to travel and want to share your stories with the world, then starting a blog is a great way to express yourself. You don't need any special qualifications or experience to begin your blog – just your enthusiasm and passion! Although it may take time before you can make money as a travel blogger, there are lots of resources out there for new travel bloggers which can help speed up the process. All it takes is dedication and hard work; so if you're willing to put in the time and effort, then it's definitely not too late for you to start your own travel blog today! in 2023
My final Conclusion: How to make money with travel blog
If you've got a travel blog and are looking for ways to make money with it, there are a few things you should consider. First off, if you want to sell products on your blog, then affiliate marketing might be the best way for you. You can join affiliate programs from companies like Amazon or Booking.com and receive a commission when people buy something from those sites after clicking through from your site (just make sure they purchase something that's related to travel!).
If this isn't something that interests you, then consider joining an advertising network like Google AdSense or Mediavine. Both networks offer low-cost advertising solutions which can help keep costs down while still increasing traffic on your site!
Thank you so much for reading my blog post I see you next time and be a safe and successful journey 🙂
John
Here is my last post  make money fast whit  warrior plus