WordPress indexed in google
How to Make Google Index Your WordPress Site

Be on Google's first page is not as easy as we want, but is not impossible at all, we have to start optimizing our web page from the inside out, but how to make Google index your WordPress site? Here in John Marketing Tools Review, we tell you more.
What's a WordPress site indexed by Google?
The Search Engines as Google scour the internet for websites and pages to present information to the searchers who use their search facility. Most importantly, they want to present relevant results to the internet visitor who is on their site.
Nowadays, web users are very impatient and they want to know what they are searching really quickly.
So 'index' a site helps this same search engine to find this site and show it to visitors who want to know the information you provide. How? After Google software has crawled sites as it is now known, the search engine has to file the data in a way that it can be retrieved quickly.
That way, they code it and structure it in such a way that it can be retrieved and presented quickly in the search engine results pages.
Whenever you create a new website or blog for your business, the first thing you probably want to happen is having people find it, you create content for these visitors.
WordPress indexed in google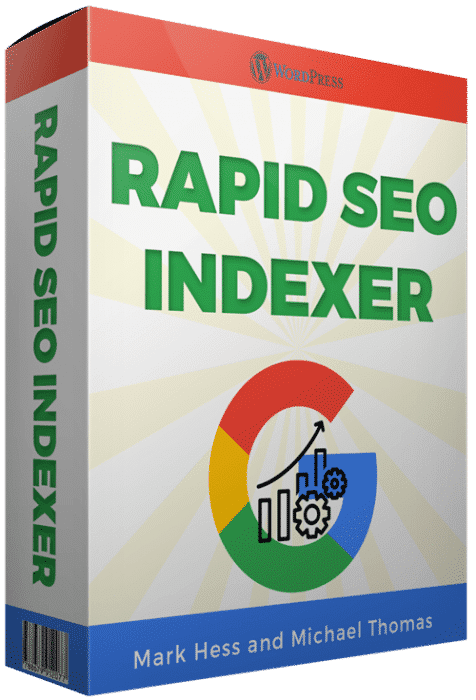 But, how can they find all the information, services and content you provide through your WordPress site? The best way (for ROI and conversions) is through organic search using the powerful search engine: Google.
However, you have to wait around for the Googlebot to crawl your website and add it (or your newest content) to the Google index.
So the question is: how do you ensure this happens as quickly as possible? Here are the basics of how your site content is crawled and indexed, plus some great ways to get the Googlebot to your website or blog to index your content sooner rather than later.
What is the Googlebot?
In order to find content for their search results and provide the most accurate websites to users, Google trust in his search spiders.
Google's spiders are automated programs that scour the Internet and report the content of websites to search engines (users doing searches). This process of exploring a website and its content is called crawling, and the automated program that does this crawling is called Googlebot.
In the other hand, not only Google have spiders, others search engines have their own spiders crawling websites and show the most highly recommended content for their users.
Finally, the index is what it next in the process. It means if your content has been deemed worthy by Googlebot, it is then processed and added to the Google index. This index, in turn, feeds into the search results. to

WordPress indexed in google
Why my WordPress site is not indexed in Google?
The first step to see Google knows your site exists and has crawled it is typing site:yourdomain.com into the Google search bar (exchange yourdomain.com with your actual domain).
You will see a list of results with all the pages under your domain that Google has on their index.
But, if the results are completely empty, that means the search engine is going on with your site that keeps it from being indexed. This can happen for several reasons:
There are problems with your server such as technical issues or faulty configuration
Your website violates some of Google's terms and has been penalized
Your WordPress site or its SEO settings are configured badly
You haven't taken any measures to get indexed or even noticed
The site is too new and Google hasn't had enough time to add it to their index
Every case is different and there can be more than one issue at play. However, do not worry; we are going to explain how to make Google index your WordPress site.
wordpress-indexed-in-google
WordPress Indexed in Google
The main question in this article is how can you get your new website discovered by the Googlebot? Here are some great ways. The best part is that some of the followings will help you get referral traffic to your new website too, remember: No index, no organic traffic.
#1 Invest in a great hosting
One of the first potential barriers to getting indexed by Google is the hardware your site runs on. Slow server speed, downtime, and disconnects can cause search spiders to abandon their cause.
That's why a

Dedicate Server

is a good option, not only because it helps you to get easily 

WordPress indexed in google

but also because provides more flexibility and control over your web hosting solution.
Since in hosting you get what you pay for, investing in a quality host with good hardware and excellent availability is always worth it; and it's even more worthy if you just pay once in your life, like Lifetime.Hosting.
wordpress-indexe

WordPress indexed in google

d-in-google
#2 Fill your WordPress with high-quality content
The thing about Google indexing our WordPress site is, we don't just want them to be aware of our site but be aware of it in a good way, not with the bad reputation and penalties.
If your site is full of useless content, or worse, is empty, it might get indexed but it won't get anywhere near the front row of the SERPs. That's almost as bad as not being indexed at all.
So, focus on high quality and relevant content, make sure is original and useful for your users, because Google cares about the relevancy and quality of your content and, that also means to stay away from the duplicate material.
#3 Rapid SEO Indexer WordPress Plugin
WordPress indexed in google
wordpress-indexed-in-google
With the WordPress Plugin 'Rapid SEO Indexer', you can get more traffic with the easiest and fastest way.
Besides, this plugin guarantees your website to have unlimited organic traffic from Google, because immediately index your WordPress page or post on the search engines, addressing free-targeted SEO traffic to your web.
Another incredible plus of Rapid SEO Indexer is that opposite of others plugins out there, this one installs in your site in seconds. After installation, you activate it and that's it, you're good to go.
wordpress-indexed-in-google
Also, you can use this plugin to index unlimited pages and posts on your sites. It will help you to create your sitemap at real time with the generator of this tool. And with the '30 days money back guarantee' your site has zero risks when you take action today and pick up your copy of Rapid SEO Indexer.
Moreover, you are here because you would like to improve the rankings of your already-indexed posts and pages. Use this plugin to do it fast and accurate, all the help you provide to your site, matters. to

WordPress indexed in google
Stop wasting your time and resolve index your WordPress site in Google as fast as a click, and start seeing the real traffic navigating inside your web page.
WordPress indexed in google

Buy through my link above and you'll get the following special bonuses. Just email your receipt to johnbesttoolsmarketing@gmail.com

Bonus #1 PLR Profit Jacker
Discover step by step how to Jack Serious Profits using the power of private label rights! You're about to discover one of the laziest shortcuts to profiting online… while other people do the work!"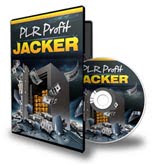 Bonus #2 Social Media Income
How To Build Your Brand, Grow Your Business, Get More Leads And Get More Sales!" 
Bonus #3 Fiverr Brokering Secrets
Pocket More Than 5K A Month By Outsourcing The Gigs!
Bonus #4 Affiliate Cash Mastery
Create Your Own Fully Automated Internet Empire!
Bonus #5 YouTube Traffic Weapon Video Upgrade
Market On YouTube For Hordes Of Traffic!
Bonus #6 Google Plus Traffic Pool
Take Advantage of Google Plus for Additional Traffic!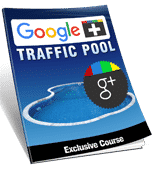 Bonus #7 Start a Fiverr Business
Start a Fiverr Business With Absolutely No Experience!
Bonus#8 Social Media Profits
Strategies To Increase Exposure & Profit
Bonus#9  List Traffic Profits
Build Your List And Make Instant Sales!
    Bonus#10 Working the Media
Learn How To Get The Media To Come To You!
    Bonus#11 Magnetic Affiliate Marketing
How to Earn a Living Online with Affiliate Marketing!